Green Solutions
Green pest management is a pest control strategy that sets pest action thresholds, monitors pest levels, takes steps to prevent pest problems and uses control methods that are organic (plant based) materials or materials of natural origin.
Green pest management is an extension of integrated pest management and is similar in all regards except for the control methods. While both integrated pest management and green pest management choose the least risky pest control material, green pest management uses organic (plant based) materials or materials of natural origin.
Eco-Friendly
We use a variety of mechanical methods for natural pest control including: exclusion techniques, trapping, glue boards and insect-specific baits. We can also integrate organic pest control options using numerous botanical-base insecticides for the interior and exterior of your facility. Our botanical products are extremely effective against a broad spectrum of insects and provides both quick knockdown and control with the same effectiveness as traditional chemicals and treatments. Here's how: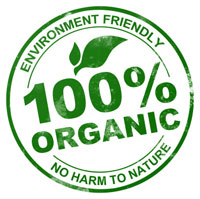 Highly Targeted to Insects ONLY
First, our products have a unique mode of action that targets insects only. That means that our active ingredients will work on insects, and are harmless to mammals, birds and fish. 

NO Toxic Residue
Second, all of our products leave no toxic residue and pose no exposure risk. This means that after the pest control is done, our products will not pollute ground water sources with harmful chemical residue.
All-Natural Ingredients
Third, all of the pesticides use are either food grade and listed on the FDA GRAS ("Generally Regarded as Safe") list or are commonly used in the food and beverage industry (this means they have no adverse effects on living organisms).